Monthly Market Hotsheet
Find average days on market, number of listings and sales, as well as a neighourhood breakdown. Do you have questions on your area's market activity? Give me a call.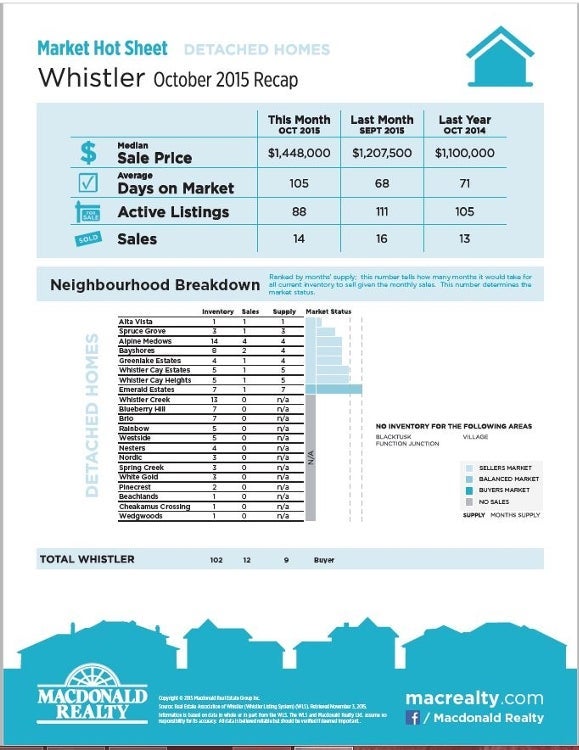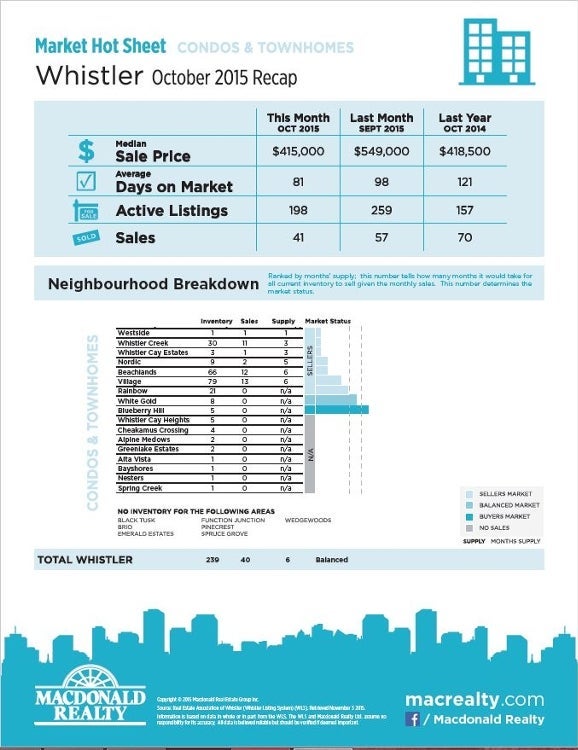 Whistler News
Whistler pushes for rejection of proposed Garibaldi mountain resort (Vancouver Sun)
Rising tide of Vancouver house prices lifting values throughout regionPicture a map of the Lower Mainland and a growing wave moving outward from Vancouver, and you will get a general sense of increasing house prices.
The $1-million line used to divide the east side of the city from the west, and then it crept all the way to Burnaby. Now, it's moving like a rapidly rising tide, with the average house price easily crossing the $1-million mark in North Vancouver, Burnaby, Port Moody, Richmond and White Rock, which is something of an outlier because of its distance from the urban centre.
Read more...(The Globe and Mail)